Instagram is an enormously popular social media medium. Especially amongst younger people. When Facebook took over Instagram back in 2012 the amount of users grew rapidly. Nowadays over 1 billion people use Instagram. Over 500 million users can be found on the platform every day. We gladly explain to you how advertising through Instagram can be done successfully for events, artists and businesses.
Why Instagram advertising?
Targeted advertising using extensive possibilities

A high level of interaction with your target audience

A picture is worth a thousand words
Possibilities of Instagram advertising
Since Instagram is a part of Facebook, you as an advertiser get all the possibilities you would get at Facebook. That's highly ideal when you wish to reach a specific target audience, such as the visitors of your website or the people who have interacted with your page. Instagram offers four different advertising possibilities. They are always based on a photo or video.
PHOTO ADVERTISEMENTS
This is probably the most used type of advertisements on Instagram, because it shows the most resemblance to normal posts in your feed. Tell your story with a photo and a call-to-action below it to shop, look or book for instance.
VIDEO ADVERTISEMENTS
This option works the same way a photo advertisement does, but with the power of sight, sound and movement. You can share videos of up to 60 seconds in the usual square format, but there's also the possibility to upload a horizontal version. Make sure the images are clear: not everyone has their sound on.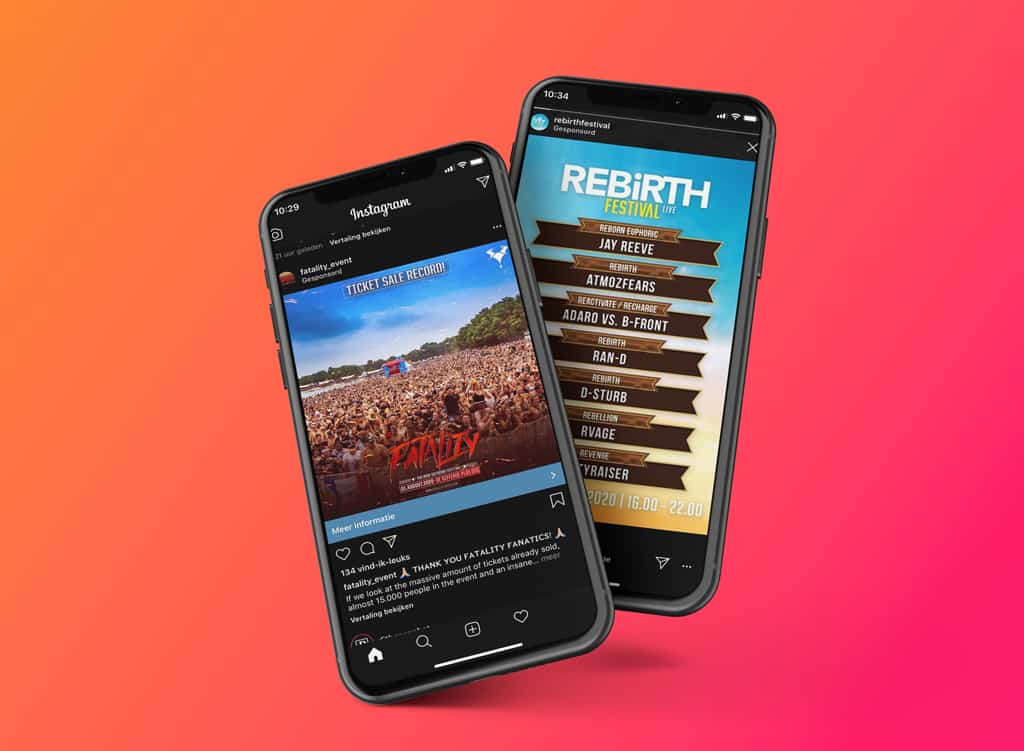 CAROUSEL ADVERTISEMENTS
Add more value to your advertisement by granting the user the possibility to look at more photos and videos. This way events can show off more artists within one advertisement. Try to make it visually clear there are multiple photos or videos.
STORY ADVERTISEMENTS
Show photos and videos in the stories of your chosen target audience. Use moving, interactive content with the possibility to link a website or Facebook event by swiping. The images appear as an advertisement in between other people's stories. Photos will be shown 5 and videos 15 seconds.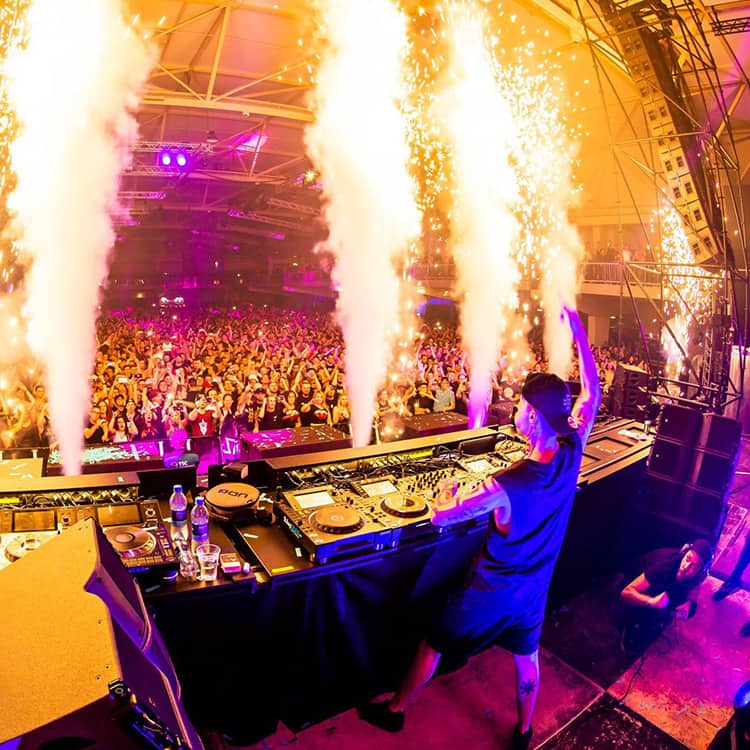 Start advertising on Instagram
Great to hear! Let us know your question or stop by at our office someday soon. We love to explain what Instagram advertising can do for you while enjoying a fine cup of coffee. Through our years of experience in the music industry we have specific knowledge and experience that will maximize the results from a Instagram campaign. We are happy to support you by determining the right strategy, creating an effective advertisement and managing the campaign.