Storytelling is nothing more than transferring your story to your target audience. Not everyone is aware, but there is always a story just waiting to be told. By using emotion, commitment and association among other things, you add an extra dimension to your event, artist or business.
A bond of trust is created. This results in a higher involvement from your target audience, because they can identify themselves with you more easily. They change from a visitor into a fan and will tell your story to others.
Why storytelling?
Ensures a stronger brand experience and commitment

Results in a higher involvement

Builds up a preference with your target audience
Create a fan through your story
DISTINCTIVENESS
As we mentioned above everyone contains a story. What is the reason you started? What is your vision? How do you want your target audience to perceive you? With more than 1.000 festivals in The Netherlands fans have more than enough choice. Why would they choose your event or your performance?
Your unique story ensures distinctiveness and a preference in the minds of your target audience. After all, you add extra value to your event, artist of business. Provided that the story gets told the right way!
YOUR STORY IS THE FOUNDATION
A story doesn't begin and end with a trailer or videoclip. It's the foundation of all expressions, both online and offline. Just like a tree the roots of your story nest deeply in your entire event, artist or business. And like a tree, it doesn't happen overnight.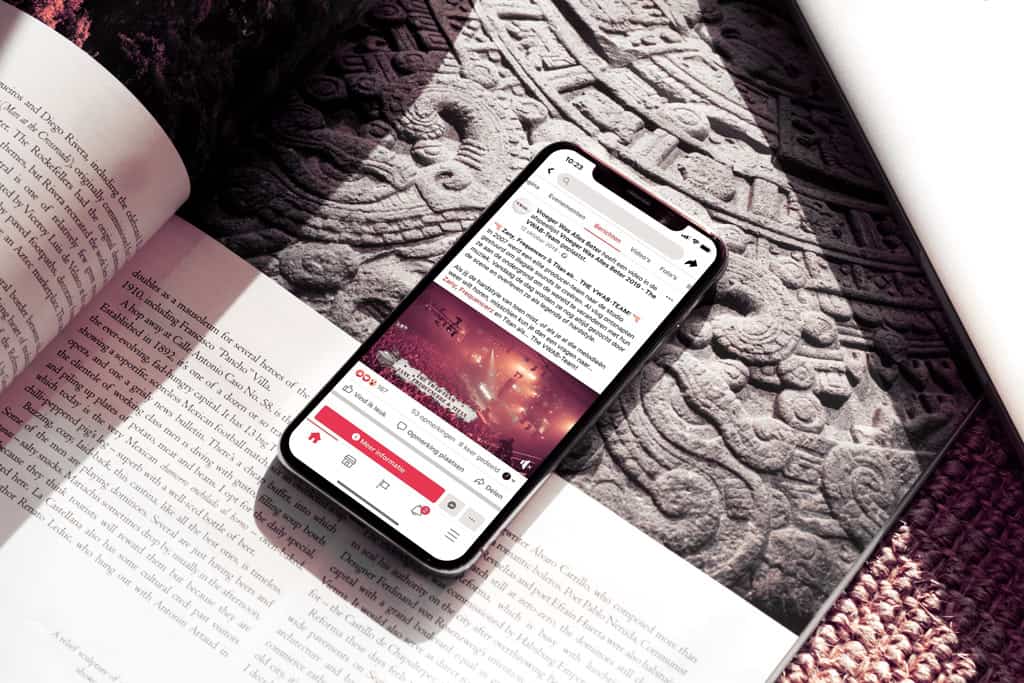 We have a lot of experience working out and coming up with the storytelling of an event, artists and business. Together with you we will look at your story and your target audience, how it can be tuned to one another, which resources must be used and through which channels. This results in a strong strategy.
Music is our passion and years of experience has taught us that we are perfectly capable to seamlessly place ourselves in the minds of your target audience. Curious? Test us!