Snapchat is a social platform and especially popular amongst young people between the ages of 15 and 24. There are currently 186 million active users on the platform and they spend an average of 34,5 minutes on Snapchat every day. Advertising on Snapchat is an ideal way to reach a younger target audience. Using Snapchat as an advertising channel brings along original advertising possibilities, which offer you a chance to express your event, artist or business in a unique way.
Why advertise on Snapchat?
Offers original ways to evoke interaction

Advertisements get shown fullscreen

Reach a younger target audience of 15 to 24 years of age
Possibilities of Snapchat advertising
The options Snapchat offers with targeting, goals and advertising possibilities, are pretty much the same as other social media channels. Targeting on Snapchat is currently possible based on gender, age, location, device and interests. Recently they have added a possibility to create target audiences by website visits or by uploading a client file. Snapchat differentiates itself from other social media channels with its advertising possibilities. They offer three distinct possibilities:
SNAPCHAT FILTERS
Are you trying to reach a target audience at for example an event or festival? Create a Snapchat filter which users can use on their Snaps before they share them with their followers. When trying to reach more brand awareness, creating a Snapchat filter is an original way to reach this goal.
SNAPCHAT LENSES
Trying to create awareness in a fun, interactive way for a specific product? Snapchat lenses are animations which respond to the movement of your face. Using a lens you can increase your brand's awareness in a fun and playful way.
SNAPCHAT ADS
Snapchat advertisements are vertical ads shown across the entire screen. These advertisements can be used for different goals, such as attracting visitors to a website, installing an app or realizing video views. This form of advertising gets most close to advertising on Facebook and Instagram.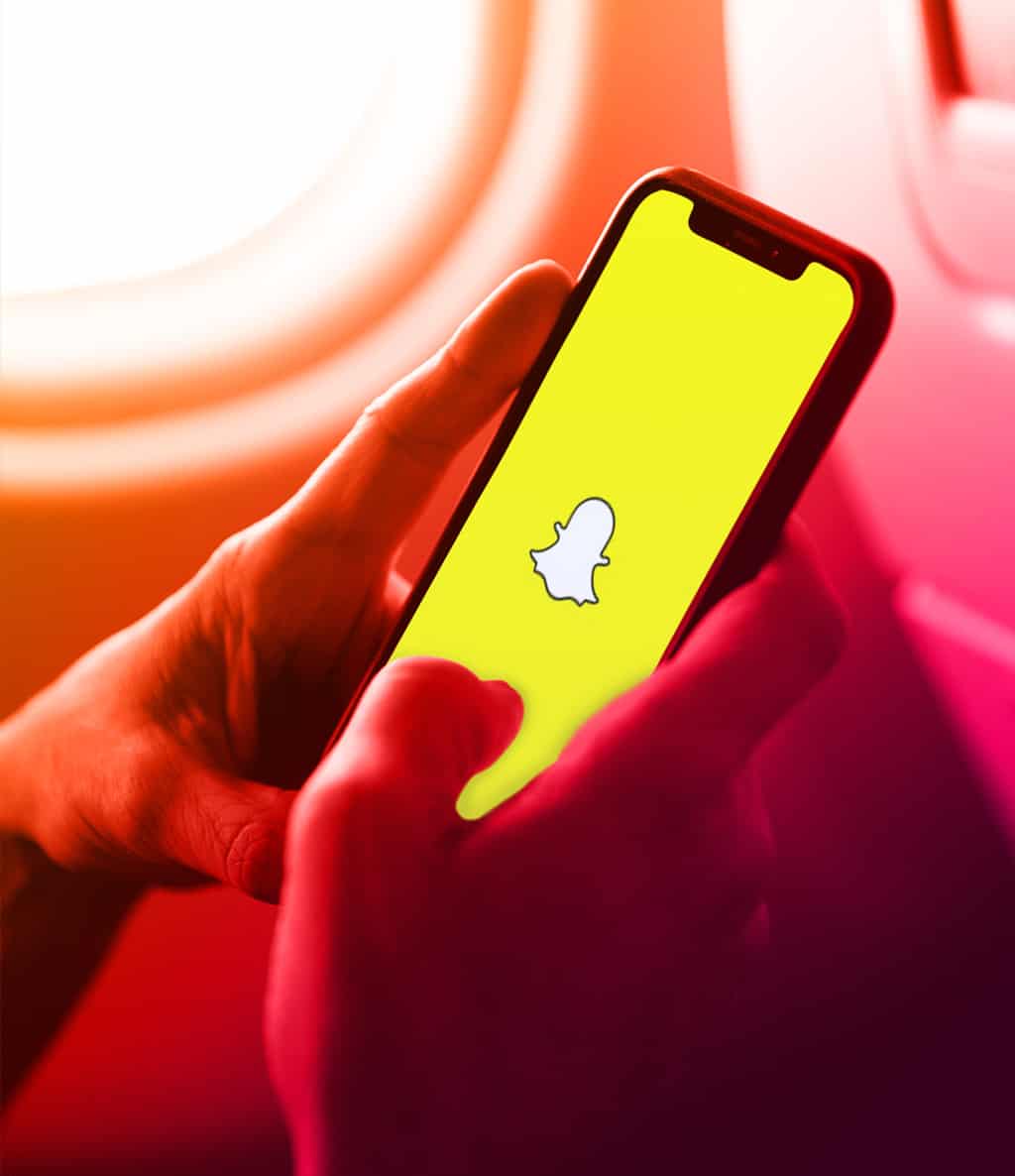 Utilizing Snapchat opportunities?
Great to hear! Let us know your question or stop by at our office someday soon. We love to explain what Snapchat advertising can do for you while enjoying a fine cup of coffee. Through our years of experience in the music industry we have specific knowledge and experience that will maximize the results from a Snapchat campagne. We are happy to support you by determining the right strategy, creating an effective advertisement and managing the campaign.