The challenge
Fatality Festival is a well-known raw hardstyle outdoor event at the Geffense Plas in Oss. Many thousands of visitors have been traveling to the beautiful beach to gaze up to the big acts in four different stages all-day.
The organization reached out to Start Moovin asking if we could support them with the festival's entire online marketing. Not only to unburden the organization, but also to further grow the festival.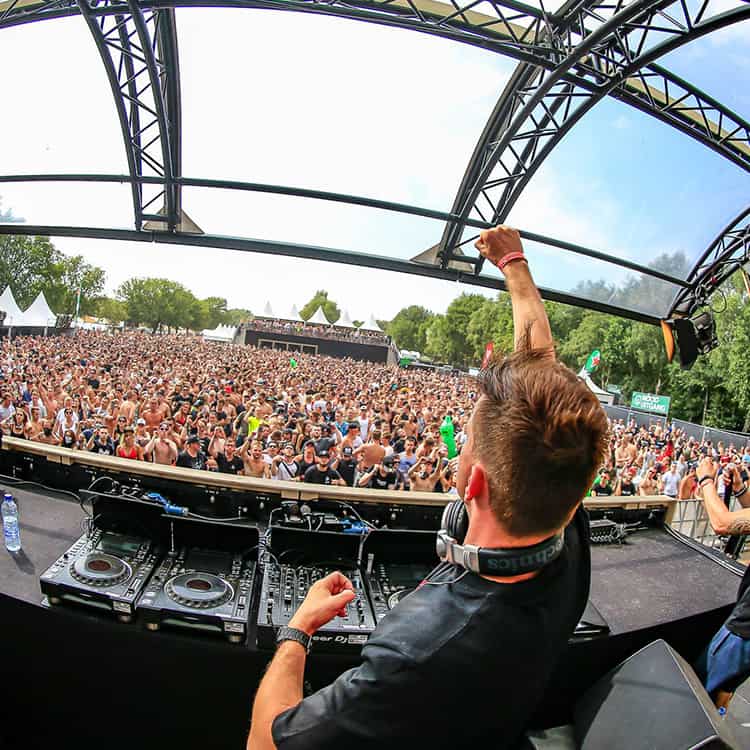 Our approach
Shortly after the request we started processing the theme into a suiting content strategy, in order to let Fatality Festival's target audience, mostly young people with a heart for raw hardstyle, see the beauty of the festival. By using very differentiated social content, both photo and video and diverse campaigns through Facebook, Instagram and Google Display, we have been able to show the target audience all the reasons why they couldn't miss the event.
For a moment it seemed as if the weather was going to take a turn for the worst, threatening the last ticket run. Since Fatality Festival's location has been blessed with a beach, we decided to respond to the temporary hype around inflatable alpaca's and unicorn by decorating the beach with all kinds of inflatable animals. This led to a buzz up until the weather decided to clear up and resulted in over 10.000 happy visitors who experienced the 2018 edition of Fatality Festival.