Social media are a collection of online platforms where people can come in contact with one another, share stories and gain new experiences. Interaction is a key factor here. Popular channels are Facebook, Instagram, YouTube and Snapchat. Since billions of people across the world use social media, it has become an indispensable for your event, artist or business.
Being visible on social media lets you come in contact with your target audience and vice versa. But being visible alone isn't enough. More and more often social media is used for nothing but transmitting, while interaction goes both ways. It's important to listen carefully to your target audience, in order to find out what they like to see, hear and read. If not, it won't matter how high your budget is, people won't share a thing.
Why social media?
Building a stronger brand experience

Gain insight in the desires and needs of your target audience

Informing, amusing and activating your target audience
Make sure you listen to your target audience
ENSURE FAN-BUILDING
As we mentioned above, social media can be used to reach your target audience and encourage (inter)action. "All fun and games of course, but how will I get those 100.000 followers?" Well that's the question everyone is asking themselves, but it's almost never the right one. You can have a large amount of followers, but when they're irrelevant or worse, don't find you relevant, it's about time you start changing things. It's time to turn your follower into a fan!
LISTEN CAREFULLY TO YOUR TARGET AUDIENCE
First and foremost it's important to check who your target audience is, in order to slim the odds of miscommunication. Do they prefer content on Facebook, Instagram or both (not)? Next up there are thousands of kinds of content, that all contribute to building a stronger brand experience. Relevance, emotion, association and commitment. All key terms when coming up with the right social content. Do you listen closely to your target audience and do you show them exactly what they want to see? Then you might just have gained yourself a new fan!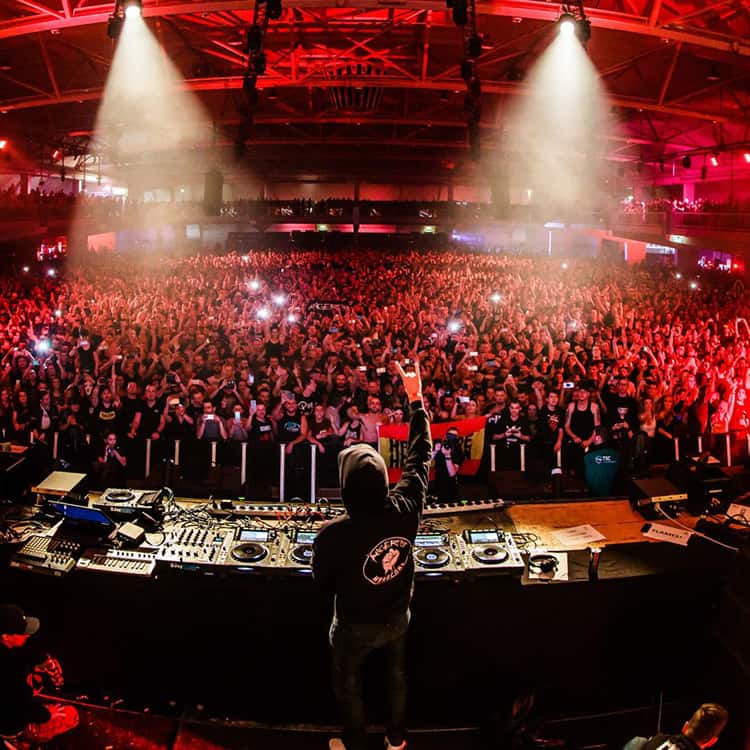 We have a lot of experience setting up and supporting multiple social media channels. Creating a channel is one, but often there are many more possibilities within the platform that remain unused. Together with you we will look at all these possibilities to gain as much as possible from your social media channels. We can support with a content strategy, content creation, but also scheduling content with the right texts. Besides that we look at your story and your target audience, how they can be tuned to one another and through which channels the content needs to be spread.
Music is our passion and years of experience has taught us that we are perfectly capable to seamlessly place ourselves in the minds of your target audience. Curious? Test us!