Email, it's one of the oldest online marketing channels and while it has never vanished completely, it's now bigger than ever. The success of this medium is mostly because of the rise of smartphones. Everyone can check their inbox everywhere and often receive a notification about a new email. Email marketing also has another great advantage: low costs.
WHY EMAIL MARKETING?
Every email address you have collected has authorized you to be approached. This means that, in a time where spam and an overkill of messages are part of your daily life, they find you interesting enough to add you to their pile. You already have hold of a hot lead with each email address. It is up to you to make sure the emails you send strengthen that feeling.
Besides that an email offers more space for text and in a more clear way than for example Facebook and Instagram. Instead of a rushed timeline recipients can 'relax' and look at an email or newsletter that's entirely about you.
RESPOND TO THE THEME
Emails and/or newsletters can be sent using various websites and can be fully customized to your liking. Since events mostly work with a theme and specific colours, it's important you respond to that corporate identity in your emails to further strengthen the brand experience of your event, artist of business.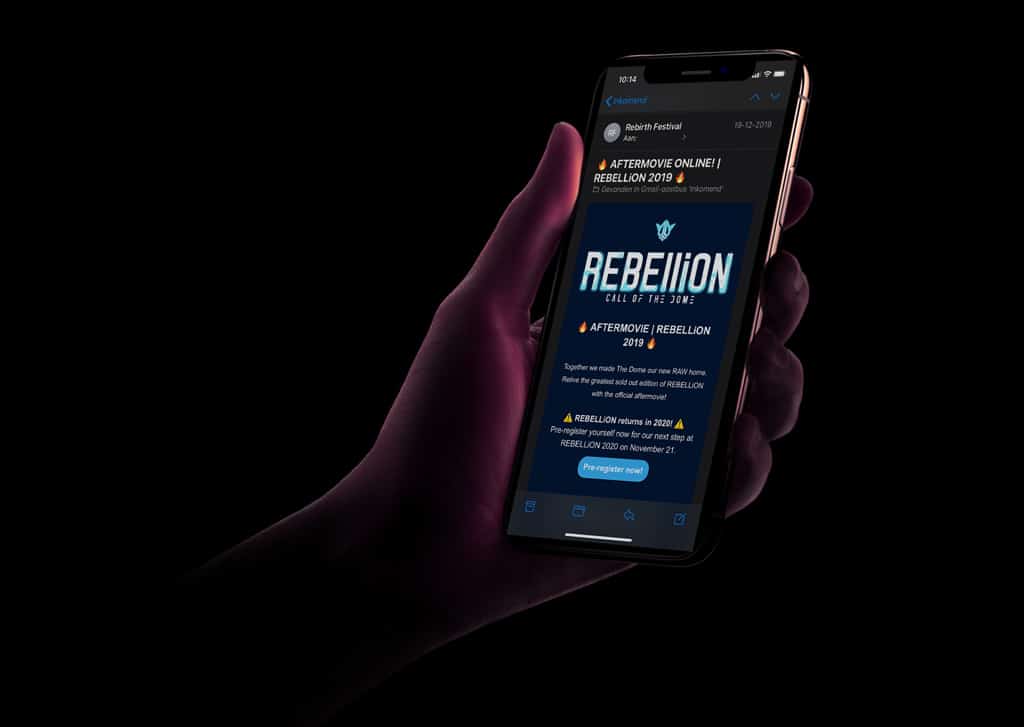 EMAIL IS MEASURABLE
Another great advantage is the fact that we can measure exactly what these people do with the emails you've sent, also on your website. This makes it possible to optimize campaigns and ensure a maximized conversion rate.
We have a lot of experience writing, setting up and sending email campaigns for events, artists and other businesses. Together with you we will look at your story, theme and target audience, how we can translate this to the right tone of voice and how it can be packaged into an email.
Music is our passion and years of experience has taught us that we are perfectly capable to seamlessly place ourselves in the minds of your target audience. Curious? Test us!