STAND OUT FROM THE CROWD
Singers, DJs, producers: Just a small part of the many thousands of different artists we know and for whom artist marketing is relevant. Because of this ongoing growth it doesn't only get tougher trying to stand out with your target audience, but also to get more bookings. Music fanatics get overloaded with music from thousands of new and established names on a daily basis, through channels such as Spotify and YouTube.
That's why now more than ever it's important to distinguish yourself by getting as much out of your artist marketing as possible. Together we will create a distinctive character by building a strong act, likeable social media content and making sure the right target audience hears your music.
THE POWER OF ARTIST MARKETING
Artist marketing is all activities you perform to improve the number of fans, bookings, streams and sales of music, merchandise and such. As an artist you wish as many people as possible listen to your music and that it results in more bookings at events. Nowadays it's not enough to just produce quality music, you also need to look at other factors such as performance and promotion. As an artist, you need to stand out from the crowd.
We understand that you might not be up to date about all developments within the online marketing world. Why would you, because just like being a musician, producer or singer, artist marketing is also an expertise of its own. Throughout the years we've gained a huge amount of knowledge and experience by supporting vastly varied artists with things lik YouTube advertising and content creation. That's we we need to be up to date at all times, in order to maintain our result-oriented workflow.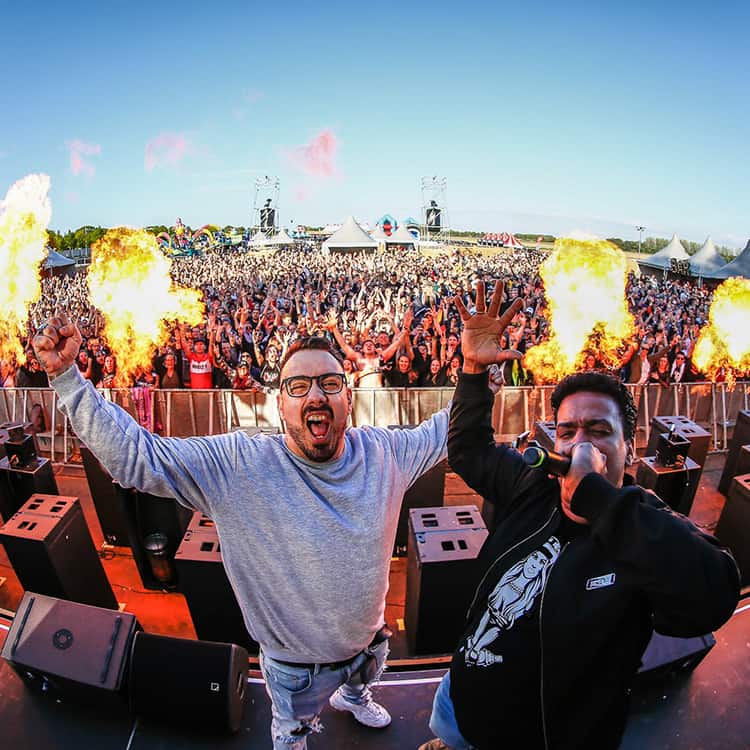 Finished projects for











FOCUS FOR YOUR PASSION
Our years of experience within the music & entertainment industry has ensured that we were able to develop a unique approach, with extensive attention towards all aspects within artist marketing. By focussing on concept, content and advertising we change people into much more than a fan, an ambassador of your brand.
Would you like to fully focus on your passion again? Then don't waste any more time and marketing budget on the wrong content and faulty setup ads. Together, we would be more than happy to look at the fundaments of your story and translate it into a distinctive character. Through our strategic approach we ensure more fans and a larger awareness of your music.
LEAVE NO STONE UNTURNED
Wrongfully using artist marketing belongs to the past. Do not only focus on your Facebook page's likes, but aim for a better position and experience around yourself as an artist. The right channels, the right content and the right ads, we know how to reach and convince your target audience.
Did we spark your artist marketing interest? Great to hear! Be sure to stop by at our office or let us know what we can help you with. We would be more than happy to elaborate on how you can benefit from artist marketing.