There are many reasons why its interesting to let the world know your message through YouTube. That's because YouTube is the largest video platform in the world and the second largest search engine in the world. Over 1 billion unique visitors travel to YouTube each month and over 60 hours of video material is uploaded to YouTube every single minute, worldwide. In short, chances are your target audience is also present on YouTube.
We see YouTube as an important marketing channel for events, artists and businesses. But how do you set up a successful YouTube campaign? And what kind of advertisements are there? We would be more than happy to tell you more about it.
Why advertising on YouTube?
High reach amongst a specific target audience

Show more with the use of video

Only pay when the target audience is watching
YouTube advertising possibilities
There are multiple ways to reach your target audience on YouTube. You can use targeting based on demographic factors, interests, website visitors (remarketing) and people who have interacted with a YouTube channel or video. When starting a YouTube campaign, you can choose two different kinds of campaigns, namely:
YOUTUBE INSTREAM ADS
YouTube InStream advertentisements are videos that will be played before, during or after the video. You pay when a minimum of 30 seconds of the video has been watched. If the video is shorter than 30 seconds, then you only pay when the video has been watched in full. It's important to keep in mind that after five seconds visitors get the possibility to close the advertisement. So it's important to make sure that the most important message and brand are instantly clear.
This type of advertisement is very interesting for events because it offers the possibility to show a message to people who watch videoclips of an artist that's playing at these events. This way you can show a video advertisement about artist X at event Y to someone living in a 50 km radius around event Y and wants to look at a videoclip from artist X.
YOUTUBE DISCOVERY ADVERTISEMENTS
YouTube Discovery advertentisements are shown on the homepage of YouTube, in the search results and during the playback of a YouTube video. The advertisement consists of a small piece of text and a thumbnail of the video. You only pay for a Discovery video advertisement when visitors click on the ad and decide to watch the video. You don't pay for impressions and this can be seen as free publicity.
YouTube Discovery advertisements are very interesting for artists to show their music to a large and relevant audience. You can target these ads to YouTube visitors who are looking for similar artists or watching or have watched a video from similar artists.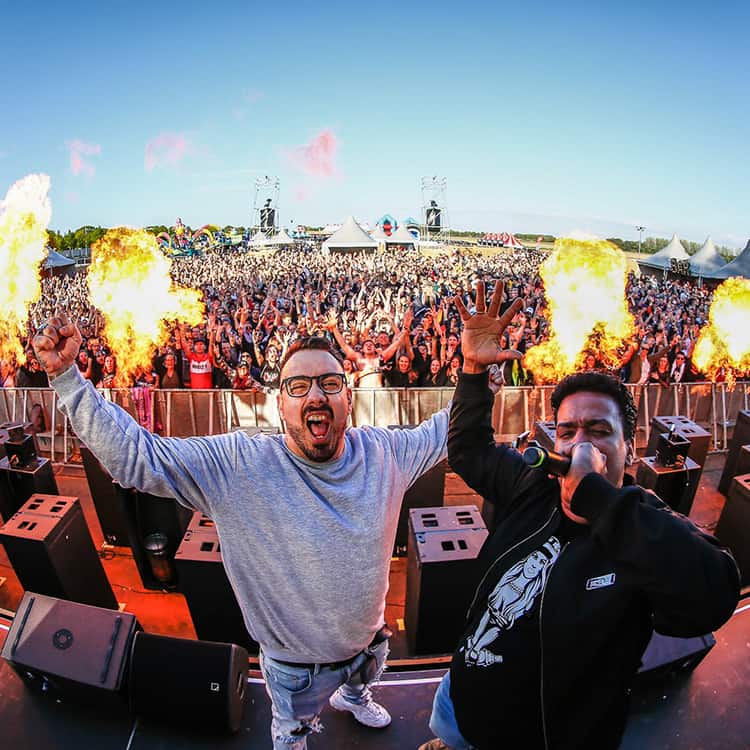 Utilizing YouTube advertising possibilities?
Great to hear! Let us know your question or stop by at our office someday soon. We love to explain what YouTube Advertising can do for you while enjoying a fine cup of coffee. Through our years of experience in the music industry we have specific knowledge and experience that will maximize the results from a YouTube campagne. We are happy to support you by determining the right strategy, creating an effective advertisement and managing the campaign.