The challenge
For years, Intents Festival has been one of the largest harder styles in The Netherlands. During this huge weekender visitors can dive into a fully immersive and thematized world, where everything has been thought through to perfection. It comes as no surprise that tickets for this three day festival are gone in no-time. We felt honoured when the organization approached us to come up with several pieces of copywriting content for the 2018 edition of the festival.
In 2018 Intents Festival celebrated her 15th edition. An enormous milestone, making it even greater for us to be a small part of it. We were asked to write the campaign text for 2018, 'The Ultimate Celebration', as well as a couple of articles for the official magazine and a dozen of social copies that could be used by the organization for the promotion of the festival.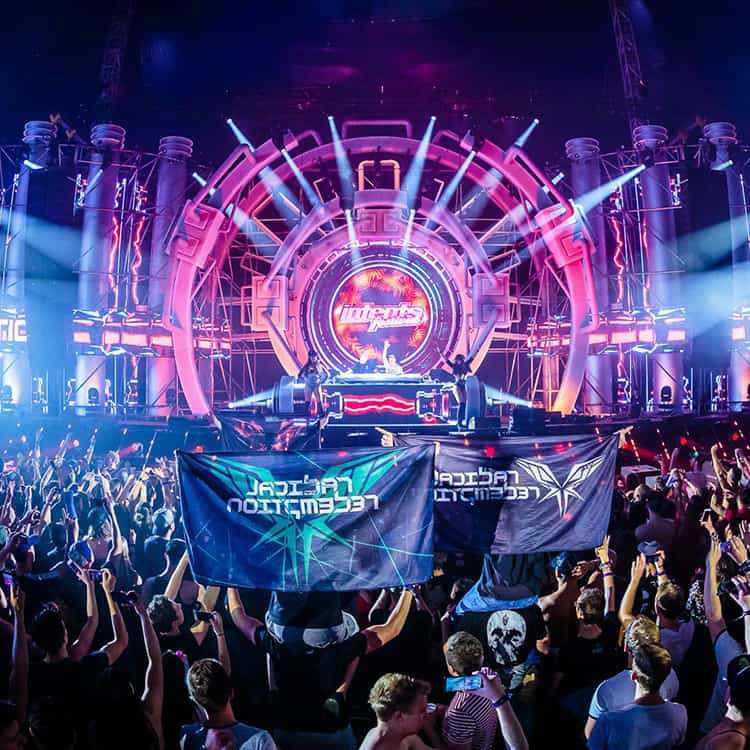 Our approach
CAMPAIGN TEXT

Seeing it was the 15th edition of Intents Festival with the theme 'The Ultimate Celebration', we started brainstorming about ways to not only describe an ultimate experience, but also include elements from the previous years in the texts. Intents Festival uses a specific theme for each edition and the visitors would certainly recognize it. Each word had to be perfect, in order for the feeling to be transferred to the crowd. It's not easy to introduce a new theme using a story.
15 YEARS EXPERIENCE SHOW
Not only the campaign text had to be written, we were also asked to write a promo text for the special 15 Years Show Intents Festival would play on the mainstage. All the bells and whistles were used to create a unique experience of show and music, so story-wise that feeling had to be transferred perfectly in the text.
INTENTS MAGAZINE
The festival has a massive camping for several years now, called IntentsCity. To let the visitors kickstart their weekend, the organization asked us to write a few articles for their official camping magazine. Since Intents visitors are mostly young people who don't take life too serious yet, we decided to keep it light. That's why we wrote an extensive article about 'how to survive on the IntentsCity camping' and an article about 'how to get most out of your Intents weekend.'
SOCIAL COPIES
Intents Festival has multiple area hostings each year, shows and of course an anthem creator. All of these were announced before the event took place, both on their own channels and those of the respectful artists. The organization asked us to write several themed social copies, which they could use during the release of these moments. We looked at the target audience and the way each artist spoke to their fans, so we could write the exact right texts that would engage fans.