The challenge
After the successful collaborations Shockerz, Vroeger Was Alles Beter and Origins, the organization Shockerz Events asked us to create another new concept together with stanbroeksteeg.nl. Since we had already responded to nostalgia twice and both with great success, we decided to extend it to the hardcore scene. Naturally this seemed to be a huge challenge, but we love having total creative freedom, so we were convinced something beautiful would come up.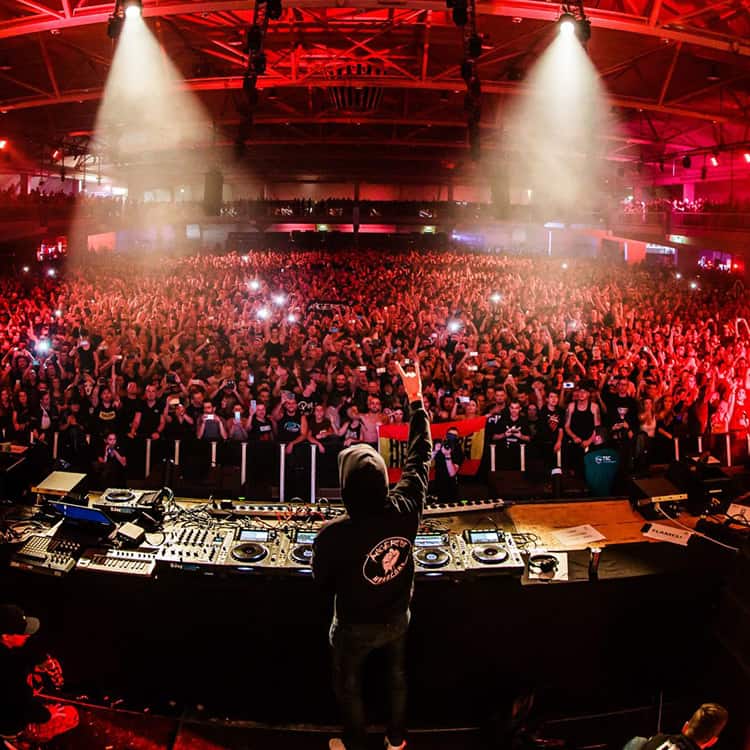 Content creation
View a selection of the visual content we provided for the festival Resonate 2018.
Our approach
CONCEPT
First we started brainstorming about a possible concept. After Vroeger Was Alles Beter and Origins, both hardstyle events aimed at classics between 2005 and 2013, turned out to be big hits, we decided to respond to that. Hardcore is an even older genre and has even more substreams. Besides early hardcore, that mostly takes place in the 90's, there's also millennium hardcore. As the name implies this substream mostly features hardcore between 2000 and 2010.
Vroeger Was Alles Beter and Origins aim at hardstyle from a specific period in time, because during that time the music started changing rapidly. The same goes for hardcore, so we didn't want to use the millennium period for this new concept. That's why we used the same years as Vroeger Was Alles Beter, 2005 – 2011. This kind of hardcore is significantly different to hardcore from 2000 to 2005. And while we feared to be criticised at the beginning, we were dead certain and decided to push through this new concept and new substream and called it 'Resonate – Hardcore Classics'.
STORYTELLING
At Start Moovin we really love storytelling for events, artists and relevant businesses. But instead of drifting far away from reality, we decided to stay rather close to it. Classics are a very broad concept. Someone who discovered a band 30 years ago will think the music from that time are considered classics. But the same may go for someone who started listening only five years ago. Listening to music form the early days, when you started listening, takes you back to those moments and we wanted to recall the same nostalgic feelings in the campaign for this first edition.
In order for us to realize this we used different hardcore artists in an industrial setting. Hardcore is mostly fast-paced and dark music, which made this setting perfect. We wrote a catchy text about pioneers of a new sound, spoken by a catchy voice and that led to an emotional video that would give you goosebumps from the second you started watching it.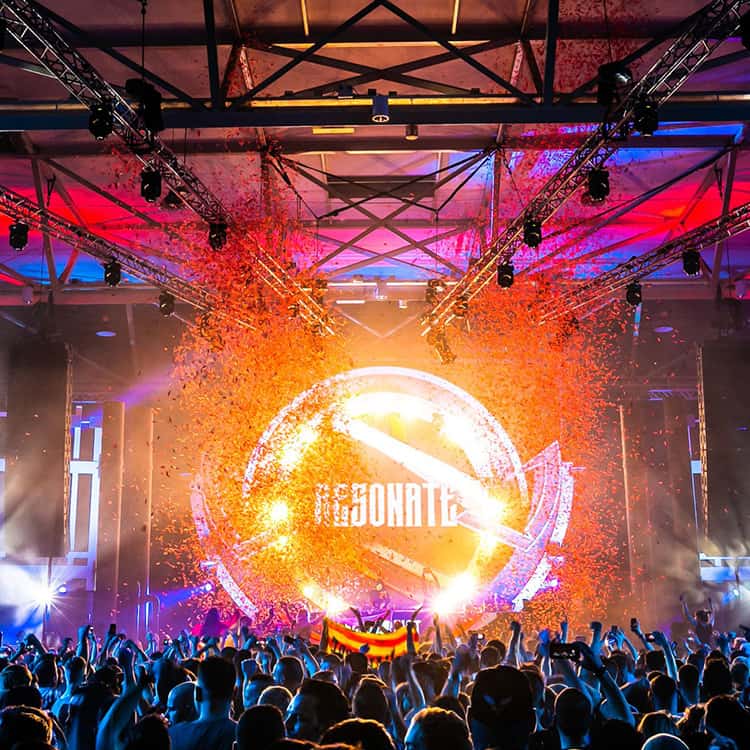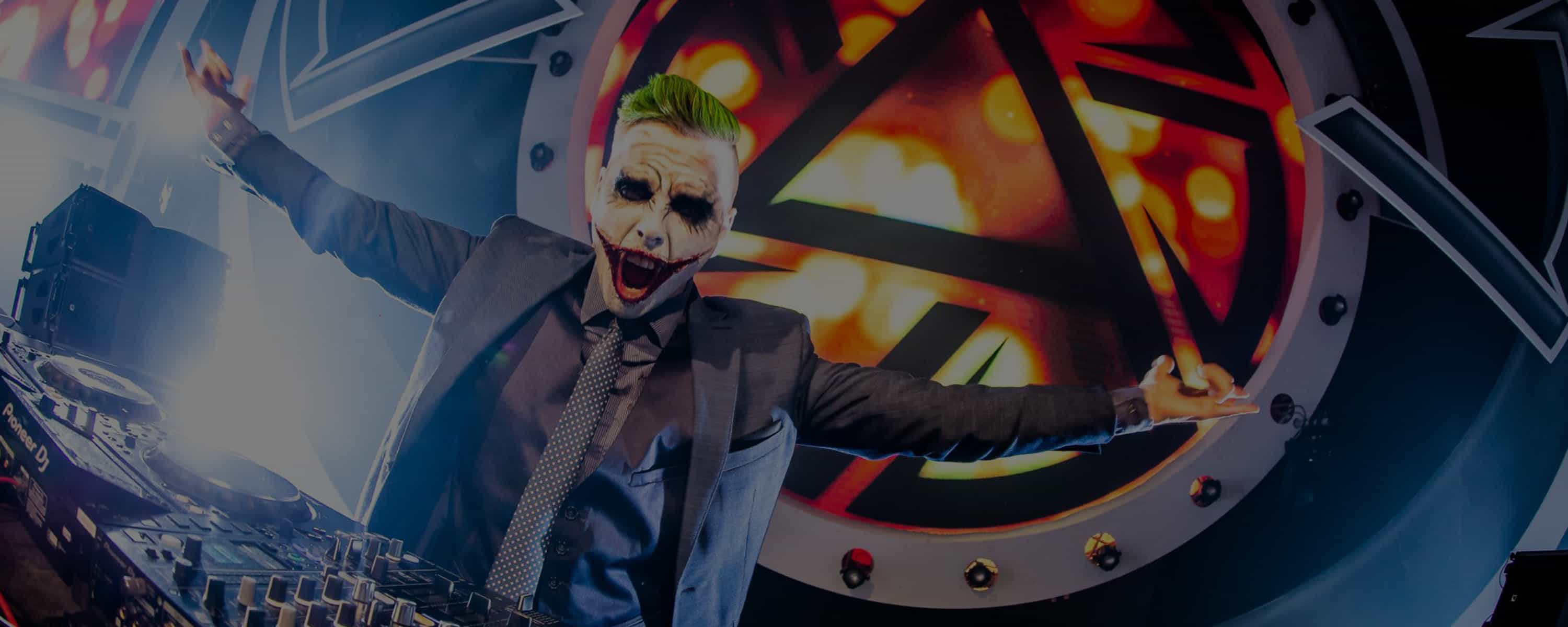 Review
"I have been working with Start Moovin for a few years now and I keep being amazed about the passion and creativity they put into these events, let alone their level of knowledge. They are hard-working, honest, down to earth and ready for you night and day."
Robbert van Hinthum | Shockerz Events
TARGETED CAMPAIGNS
It would prove to be a challenge to reach the right audience, since you do not only want to reach fans from specific artists, you want to reach fans who have been a fan from day one. By creating specific target audiences within Facebook and Instagram, setting up ads through YouTube to specific classics and by using Google Display campaigns, we were able to sell out the first edition of this new concept!
ONE EDITION, SOLD OUT TWICE!
By teasing the concept multiple times on social media and releasing everything we had in one blow, the thing just exploded. Everywhere people were talking about this new concept and the registrations on the Facebook event were sky-rocketing. Within a month, 2,5 months before the event took place, the first edition of Resonate was completely sold out. It was unreal. Behind the scenes we were hard at work to move the concept from Maaspoort to the three times larger Autotron in Rosmalen.
But the question arose if the step wasn't too big for this first edition. In order to further strengthen the concept we decided to call in another artist and film him with his characteristic piano in the empty hall of Autotron. As soon as the video got published the thing exploded again and the three times larger event sold out again, ten days ahead of the event. One edition, two times sold out. Resonate had become a legendary concept and successfully set the tone for the recognition of Hardcore Classics.