The challenge
At the beginning of 2018 we were approached by the organization of the back then brand-new event Phoenix Festival, to be held in Oss. The festival, consisting of 4 stages, is mostly aimed at raw hardstyle and uptempo hardcore. The promotion of the festival had already begun, but since the organization rather wanted to hand over the online marketing in order to optimize it, we decided to sit down and discuss strategy.
The challenge was to create a strong brand with limited resources, making it a worthy player in the festival world.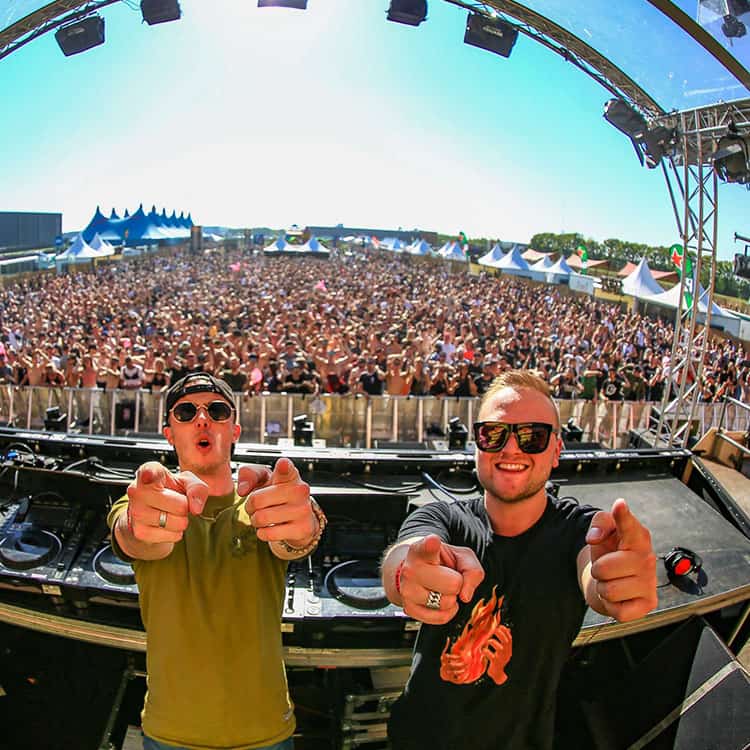 Our approach
Since the promotion of Phoenix Festival had already started, this meant people also already had a first impression of the event. We decided to quickly come up with a content strategy and execute it immediately. For a new event Phoenix Festival had a massive line-up, which we could gladly use to our advantage. We investigated the biggest USPs and translated them to bite-sized photo and video content.
Mostly the entire (social) content creation, strategy and promotion was successfully executed by Start Moovin. At multiple occasions during the campaign we came together to discuss the progress of the event and how we could improve things. In the end it was an incredible first edition, with great weather and a crowded terrain.