Let's kick off with some TikTok facts: Over 1,5 billion downloads, 800 million registrations, a 64% share of users younger than 24 years old and the fastest growing number of active users out of all social media platforms. It's these impressive numbers that make that you can't ignore TikTok any longer! But what is this relatively new social video platform and what can it mean for your brand? We'll tell you all about it in this blog, where you'll discover everything there is to know about TikTok advertising.
What is TikTok and why should I advertise there?
TikTok is a free app where users create video content, share their creations and interact with other videos and ads from users and companies. In the app people can film themselves while dancing, singing, lip syncing or do challenges and make comical videos where they do lipdubs. But creating is only part of the fun. Of course you can also watch the content of other users, and good news: You won't have to create an account. You can dive into the world of TikTok fun immediately. Only when you want to upload your own content a registration is required.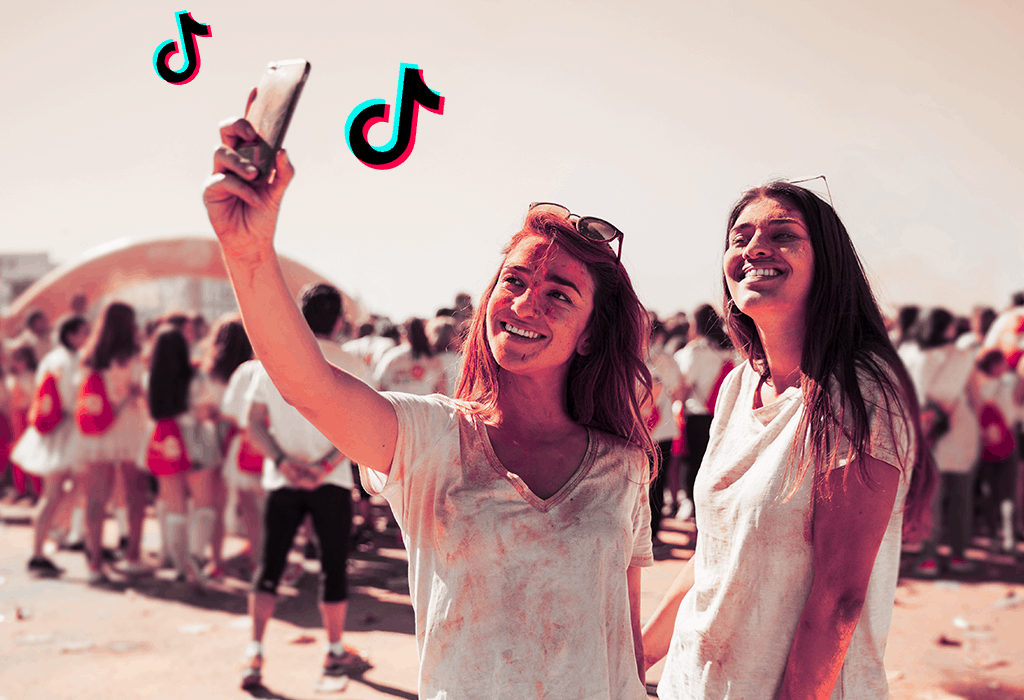 In 2016 the popular app Musical.ly was acquired by the Chinese ByteDance company. ByteDance merged Musical.ly with their own TikTok app and that's where its rise to fame took off.
TikTok thanks its popularity because of the fact that videos can viral instantly, regardless of the amount of people that follow your account. What matters is how good your content is. Apart from this, the TikTok content is shareable easily throughout all other social platforms. For companies TikTok Advertising offers loads of possibilities. Advertising on TikTok has recently been introduced and offers great potential to interact with a younger audience with the content and tone of voice of their generation.
How does TikTok work?
TikTok works intuitively and getting started is easy. Download the app in the Play Store or App Store. After finishing the installation the app is ready to use, even without account. When you choose not to register you can only view videos but not create one or interact with them. If you want to interact or create your own videos registration is required.
TikTok mainly consists out of two streams: Following and For You. The app opens the For You stream by default. This is the place where content is shown based on your earlier interactions and interests. The For You stream is also the place where TikTok shows the ads from companies that use TiKTok Advertising. In the Following stream you only see content of people that you started following.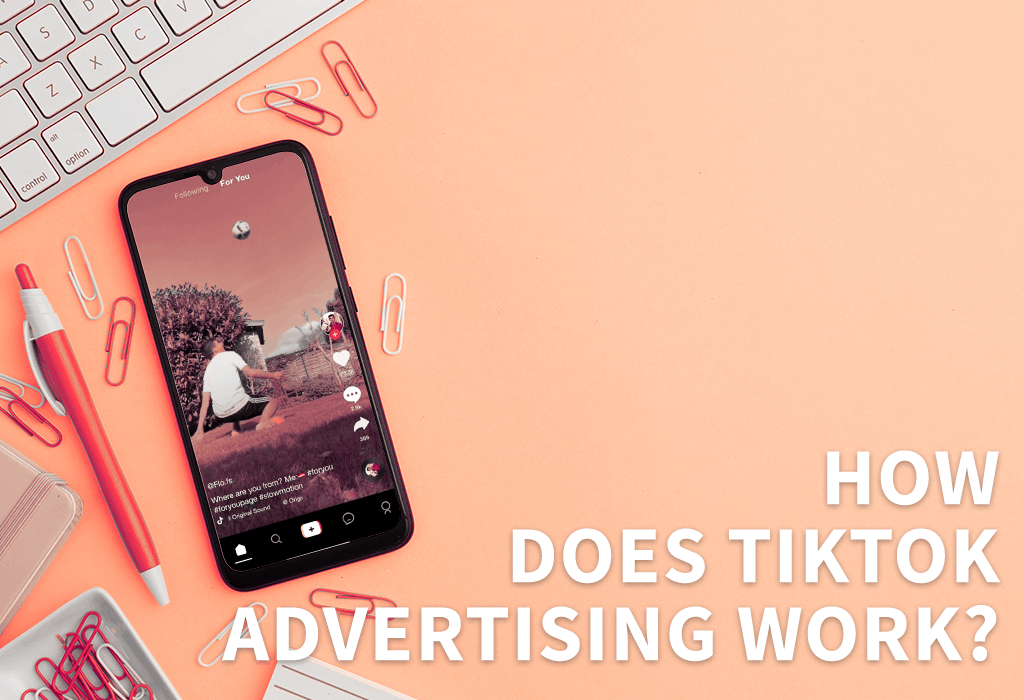 The biggest advantage of TikTok is that it makes video editing a piece of cake. Where other platforms require basic knowledge of video editing to create fancy content, TikTok offers all these editing features in-app. You can pause your recordings, add smooth transitions and use the extensive filter and effects library to make your video even more flashy with a maximum 60 seconds length.
Because of the extensive possibilities for video editing, the viral nature of the platform and its young audience it is very important to take these unique characteristics into account when you want to use TikTok advertising. The content has to be specifically developed for TikTok and has to match the other content that TikTok is famous for. If you feel uneasy about creating this content yourself, it's also a possibility to use influencers and creators in your ads through TikTok advertising's own Creator Marketplace.
From what age can you use TikTok?
To use TikTok a user has to be 13 years or older. While this minimum age is required, the reality shows that there are many younger children on the platform. This is because of the fact that it is easy to bypass the age restriction by filling in another date. There is a lot of content on TikTok and over time its users and thus its content is getting a more mature nature, which is why it's not advisable for young children to use TikTok.
Because of the young audience TikTok advertising is an interesting channel for marketing. It's easier to target and reach a young target audience that is hard to reach on other platforms. A presence on TikTok ensures that younger users will see your brand as one that matches their lifestyle more quickly.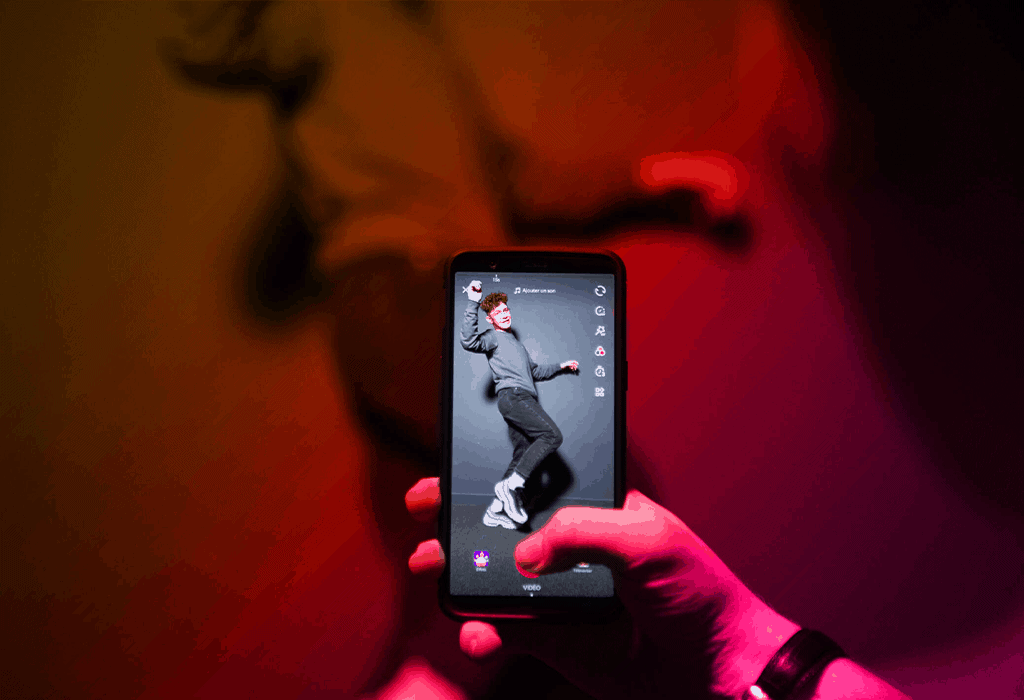 Do keep in mind that TikTok advertising requires different content than other platforms. Make sure that the content you share matches what the audience wants to see: No slick promotional videos, but rather a challenge, an influencer that recommends your brand and a branded video using a popular meme that matches the target audience's interests. 
TikTok global statistics
The popularity of TikTok is soaring sky high and the active users count is rapidly expanding. Even though TikTok has an image as an app for younger people from Generation Z (6-24 years old), figures show that older users are gaining a foothold in the app. Globally TikTok reache dthe 800 million active users milestone recently and the app has been downloaded over 1,5 billion times from the Play Store and App Store.
The rising numbers show the potential of TikTok Advertising to reach a vast and young audience and activate them to engage with your brand. Advertising on TikTok offers possibilities to put your product or brand in limelight for a hard to reach audience on other platforms.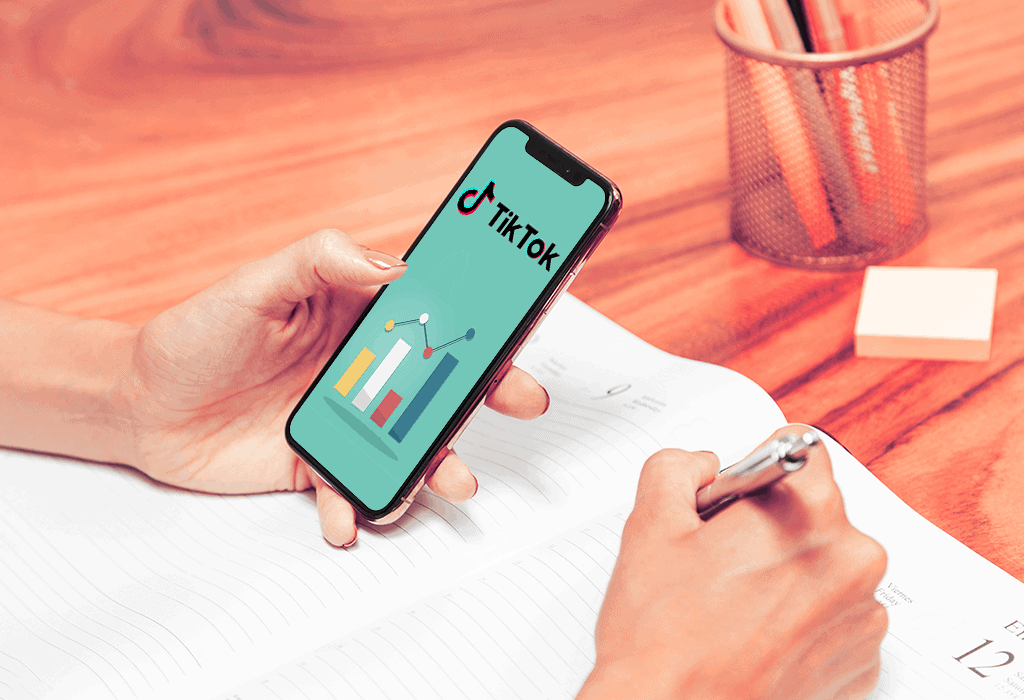 How does advertising on TikTok work?
TikTok advertising launched only recently and because of the fact that there aren't many parties tapping into its full potential yet, it's still an open playing field. TikTok advertising showcases unique options to reach a young audience with on-point content.
Native ads
Native ads are vidoes and images shown within the user environment (in-feed), comparable to Stories ads that you come across on Instagram or Snapchat. In essence, advertising on TikTok is comparable to running campaigns in Facebook Ads. You can choose from these campaign objectives:

Reach

Traffic

App install

Conversion
To create brand awareness you choose the objective Reach, because you want as many TikTok users to see see your ad and drive brand recognition. To boost brand consideration you choose from the objectives Traffic or App install to generate traffic to your website or landing page. When you want to push on conversions, you choose the objective Conversion. 
After choosing the objective you name the campaign and enter the budget. After this you choose your bidding strategy. You can choose for CPC (cost per click), CPM (cost per mille/1000 impressions), CPV (cost per 1000 views of 2 or 6 seconds) and optimized CPC (cost per click optimized for conversions).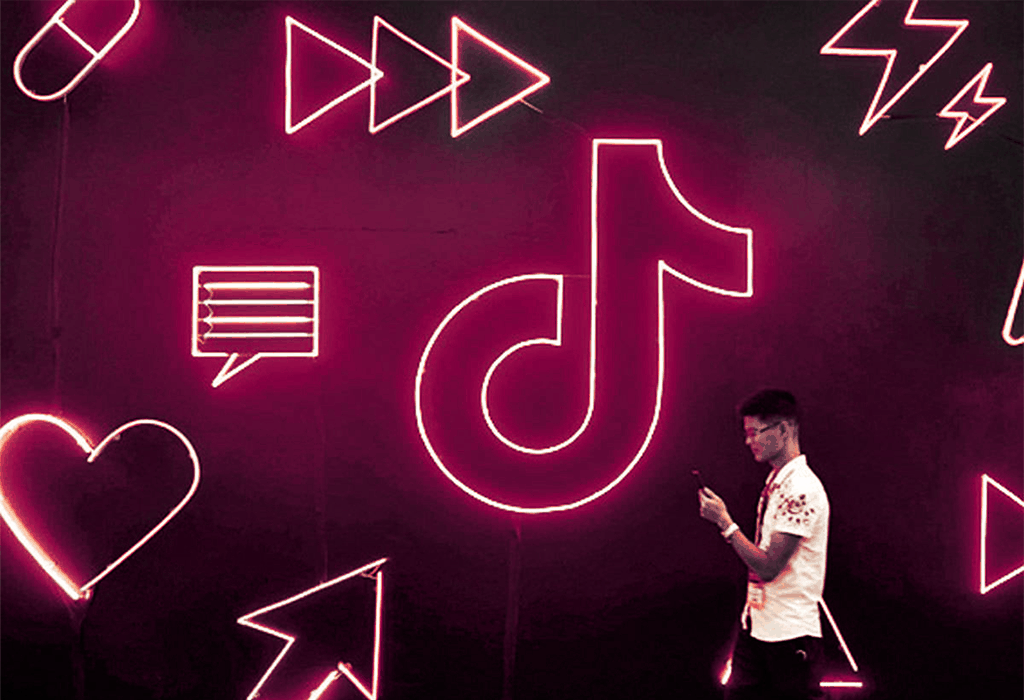 Which types of ads does TikTok offer?
Because of the unique character of the TikTok platform there are different kinds of advertising possibilities. There is a difference between the standard native ads and the CPT (cost per time) ads. With standard native ads you decide the budget and running time of your campaign, where CPT-ads have a fixed price per day. All TikTok advertising formats and ad types are explained below.
Creator Marketplace
Unique for TikTok is the possibility of advertising on its platform through influencers and creators utilizing the possibilities of TikTok Creator Marketplace. After all, these are the people who know how to engage your target audience. In the Marketplace you can pick which influencer(s) you want to collaborate with to promote your brand. By doing so, you can run ads on TikTok without directly advertising on TikTok yourself with your own content.

In-feed ads
TikTok in-feed ads (also known as native ads) your content is shown in the For You feed. This is the most used stream on TikTok, where users view and discover new content made by others. In-feed ads can last 60 seconds and start playing immediately with sounds, just like other TikTok videos. A 15 seconds length is recommended for these kinds of ads to gain maximum exposure. People can interact with these ads in the same manner they would interact with normal TikTok content by liking, sharing and commenting on the video. People can even reuse the music from your add to make their own video. The ad can link through to a website, a hashtag challenge or your account.
In-feed advertising on TikTok ads is comparable to a Facebook or Instagram campaign that is shown in the timeline and is the only kind of ad where you can determine budget yourself.
In-feed One Day Max
One Day Max advertising on TikTok is comparable to standard in-feed ads. The main difference is that you buy the right to be the first advertisement shown in the user's feed. This ensures that your ad is shown first the entire day and you get 100% SOV (share of voice in the advertising space). However, buying off such a chunk of the advertising space does mean you have to pay accordingly. The price of this ad varies per market and cost several thousands of euros per day.
Branded Hashtag Challenge
A unique for TikTok advertising possibility is the Branded Hashtag Challenge. This kind of ad campaign encourages people to create content for your campaign by using a hashtag. All hashtag-entries are gathered on a central branded hashtag challenge homepage in the TikTok app. These challenges have a runtime ranging from 3-6 days and have an engagement rate of 8,5% consisting out of likes, comments and shares.
Branded Effects/Lenses
With Branded Effects you can offer custom-made effects, lenses and stickers to TikTok's users. You can combine them with a Branded Hashtag Challenge to make your brand stand out even more. Branded Effects are an interactive way of TikTok advertising because the encourage people to actively engage with your ads.
Brand Takeover
A Brand Takeover ad is prompted when the user opens the TikTok app for the first time on a day and can be a static image,an animated GIF or a video that lasts 3-5 seconds. The ad can forward to your brand profile, website or a hashtag challenge. Advertising on TikTok through a Brand Takeover is exclusive per category, which means that only one brand can take over one category per day which means you get 100% SOV for that category. However, also this exclusivity doesn't come for free and you have to keep in mind that it runs in the 5-numbers price range, which means this kind of ad is best fit for big companies with vast marketing budgets.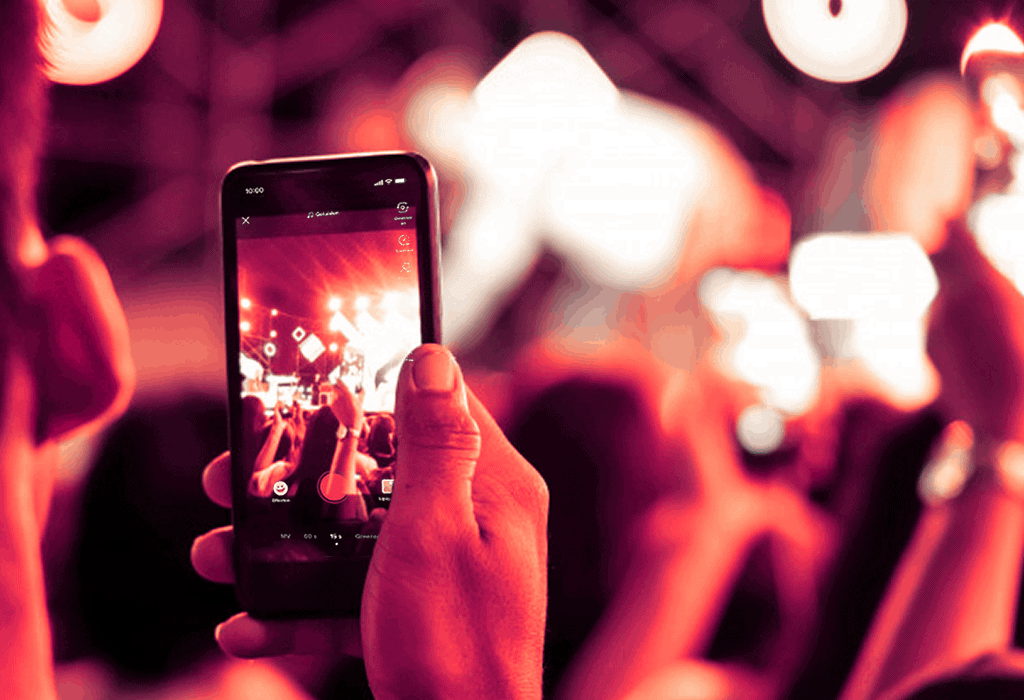 TopView
A TopView ad also prompts upon opening the app. It has the same effect as a Brand Takeover, but the main difference is that you can use an in-feed ad or video as content for this kind of advertisement. This lengthens the running time to a maximum of 60 seconds and has a more native feel than takeover ads. The TopView ad can forward to a website. TopView is also exclusive per category and the price is higher than a Brand Takeover because of the longer running time.
TikTok Advertising costs
The costs of TikTok advertising depend on what kind of campaign you want to run on the platform. There is a distinction between CPT-campaigns (cost per time) and native ads that are shown in-feed.
TikTok advertising costs for Native in-Feed ads
The costs of a native advertising campaign on TikTok are clear and you can allocate the budget yourself, which makes the costs of TikTok advertising manageable. When setting up a campaign on TikTok you need a minimum spend of 50 euros per campaign. Within a campaign you can make several ad groups.
Per ad group you determine a target group that you want to reach in combination with the advertising materials for this specific audience. You also set an advertising budget per group which has to have a minimum spend of 20 euros. This means that when you want to make 3 ad groups you need a minimum campaign spend of 60 euro, with 4 ad groups a minimum campaign spend of 80 euros et cetera.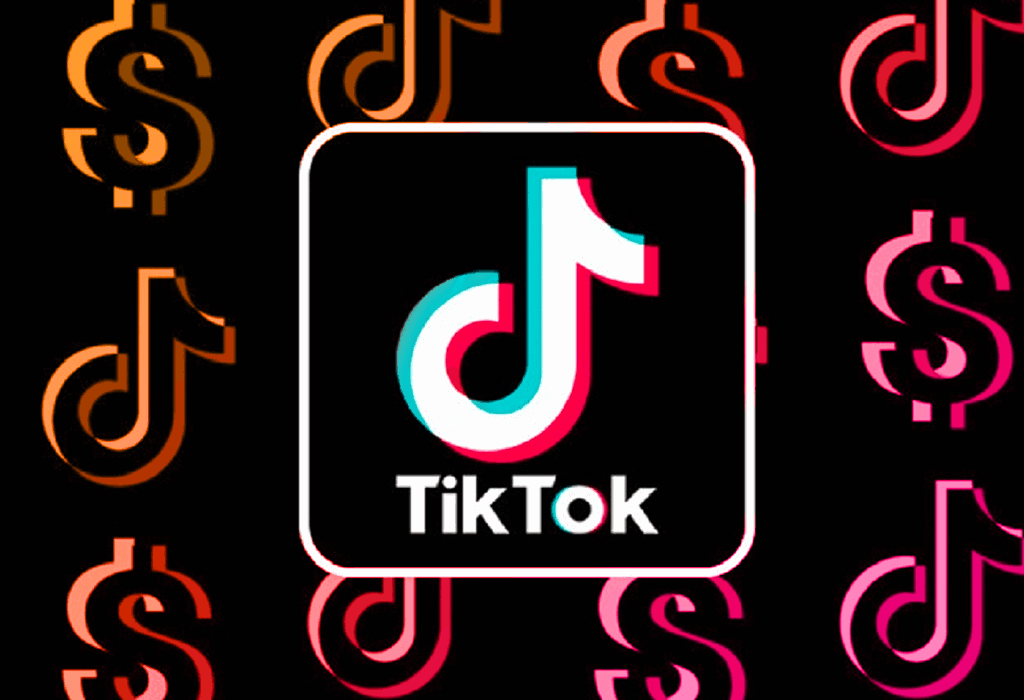 TikTok advertising costs for CPT-campaigns
The CPT-campaigns include all TikTok platform-specific advertisements. You pay a fixed daily price for the ads and the costs of these campaigns are often (too) high for smaller companies. The main advantage of these campaigns is that they guarantee showings because they allocate 100% share of voice for your ad to the target audience. This means you are the only advertiser the users will see, however this comes with a big price tag. Like said earlier, prices for CPT advertising on TikTok are high. Campaign costs vary from €6.000 to €15.000 per day.
TikTok advertising in The Netherlands and Europe
The full TikTok Advertising catalogue became available recently for most European and global markets, which of course is great news! The launch of TikTok advertising in The Netherlands and Europe enables you to reach a younger target audience that is harder to reach on established social media in the timeline that defines their online presence! As discussed above there are several options to reach TikTok users through advertising. The preferred option is native in-feed advertising, which enables you to reach users with unique and distinguished video content. Targeting and bidding are comparable to the options you'd find on Facebook advertising and offers great potential for a reasonable minimum spend of 20 euros per day and a minimum 50 euros total budget for your campaign.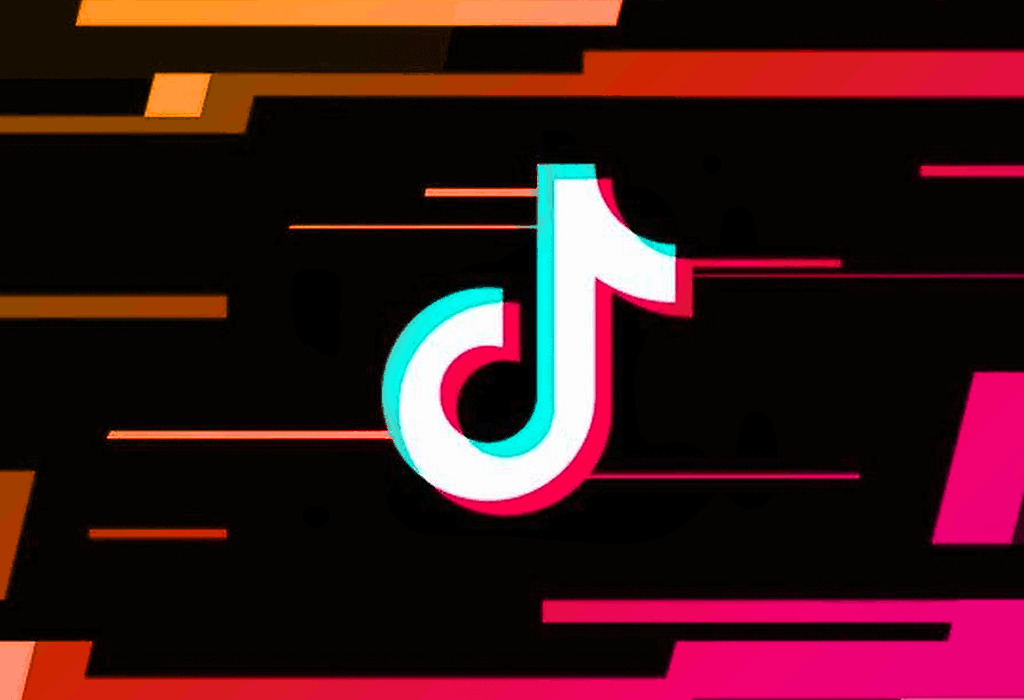 Want to start with TikTok Advertising?
Want to know more about TikTok Advertising? Let us know your question or drop by at our office. We love to explain all the TikTok advertising possibilities whilst enjoying a nice cup of coffee. We gladly support you by determining the right strategy, creating effective TikTok advertisements and managing your campaigns. Curious about the possibilities? Be sure to call us at 085 130 2795 or use our contactform.