In these times of COVID-19 madness there is a lot of uncertainty in the event industry. Governments are cancelling events, with both Dutch and Belgian events being forbidden until the 1st of September. It has disastrous consequences for festivals, promoters and suppliers throughout Europe now 2020's festival season has gone up in smoke. More and more events turn to set up a live stream for their festivals to cater to their visitors.
By doing so fans can still be part of the festivities online, even though it's a completely different experience than they have been used though all these years. This is what you can put to your advantage. In this article we explain why you should set up a live stream for your festival or event and discuss several interesting options.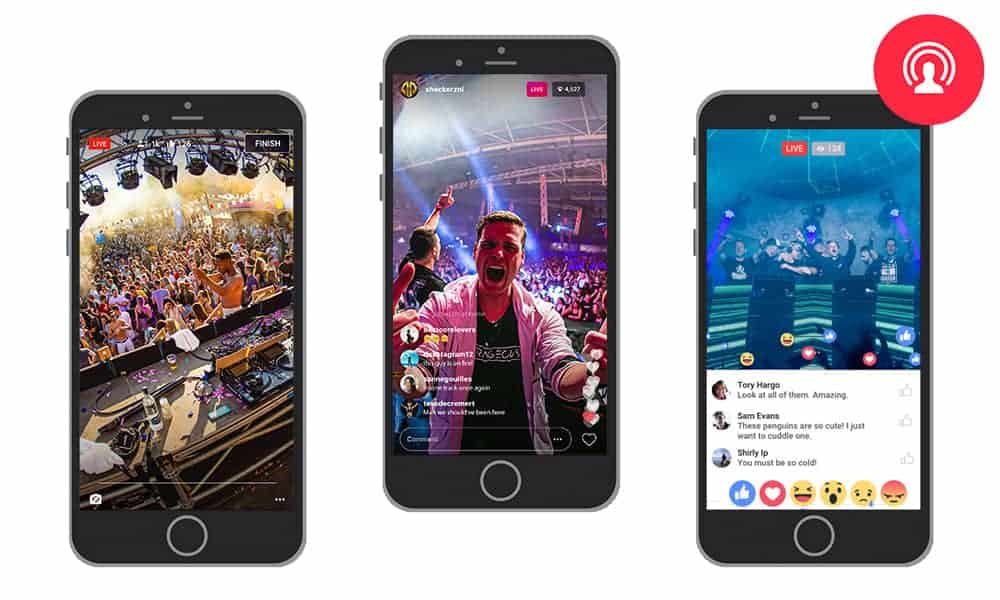 Why set up a live stream for your festival?
The audience that visits festivals is huge. According to Festivalmonitor festivals generated over 26,5 million visits in The Netherlands alone. With this year's festival season canceled it leaves a lot of people disappointed at home, whilst they much rather would be dancing and partying outside with their friends.
When you set up a live stream for your festival you present yourself with a powerful tool to gather (potential) visitors around your brand by bringing them together, to enjoy each others company while maintaining a safe distance. Whether you stream live from the festival grounds, a special location or even from an artist's living room; The possibilities are endless. More and more festivals and events already set up a live stream and you probably have seen multiple already. Think about the likes of Awakenings, Tomorrowland, QAPITAL and DGTL. Great to see of course, but what's in it for me as an event to set up a live stream of your festival?
A creative way to bind, activate and engage your visitors
A creative way to attract a bigger audience
Visually adjustable in any way to fit your demands
Possibility to set up live stream on platforms like Facebook, Instagram, YouTube and Twitch
A live stream can air on the anticipated day of your festival or whenever you want
Live streams are viewable globally both home and away on all devices like smartphones, laptops, TVs, PCs and tablets
Choose if you want to publish the livestream or want to make it a one-time event
All in all, to set up a live stream for your festival is a perfect way to add an extra dimension to the experience. Unfortunately we do think that many live streams can get a lot more out of it than they're doing now. Think about adding multiple camera angles, showing messages in the visual, incorporating your corporate identity et cetera. But also decorating the location and exploiting changes to interact with your viewers and listeners. This doesn't only add to the creativity, but also enhances the viewability and fun to watch factor of your stream. This way of branding through setting up a live stream for your festival or event makes that people create a strong bond with your brand and triggers them to visit your festival once the measurements are loosened. And the plus side: You can achieve all that while your possible visitors are sitting on their couch.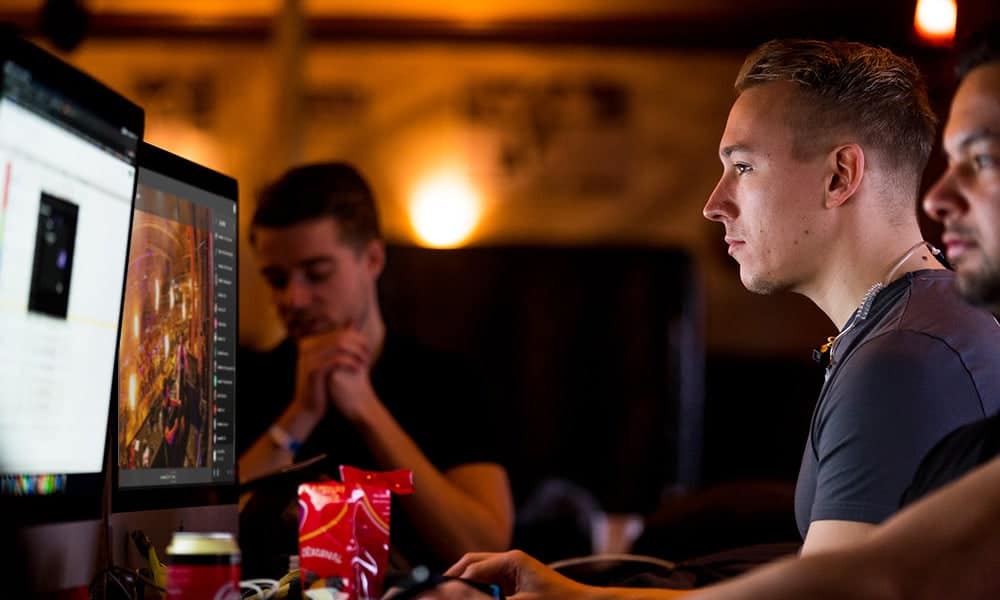 Which channels to use after you set up a live stream?
There is a vast variety of channels and platforms available to facilitate your live stream. We've chosen four which are the most popular ones or which we see the most potential in, which is live stream on Facebook, live stream on YouTube, live stream on Twitch and live stream on Instagram. We explain why here.
Facebook
Facebook still is one of the most popular social media platforms globally. But that's not all, it also offers a wide range of options for streaming and managing your live stream. It works equally well on mobile devices as on desktop and it's easy to chat with and highlight entries from visitors. It's also possible to schedule a live stream which users can subscribe to (equal to attending a Facebook event). When the stream starts, all these subscribed people get a mention that your live stream is starting.
Instagram
On Instagram setting up a live stream is only possible through Instagram Stories and not in the timeline itself. Where Facebook facilitates live streams on both mobile and desktop, Instagram only offers live streams for mobile devices (unless you use a third party app). Because of the 'mobile-only' and 'story-only' principle the livestream does feel a lot more personal. Further it offers other options like highlighting questions from viewers but also make viewers participate by adding them in the stream through a split screen.
YouTube
Still the biggest and most used videoplatform in 2020, YouTube also offers a variety of possibilities for live streaming. With an entirely own management system for streaming, an extensive chat functionality, live stream scheduling options and the possibility to implement a donation button in-stream makes YouTube a powerful live streaming tool.
Twitch
The only live stream specific platform, Twitch seems to be the go-to medium for live streaming. While it was dominated by games and gamers before, recently the platform saw a new wave of users and branches coming to Twitch. There still are a lot of options unexplored for events and festivals on Twitch which leaves a lot of room to experiment with. By doing so, you won't only tap into the potential of new audiences, but also offer a new platform for existing visitors to engage with your brand. Twitch offers a unique way of watching, interacting, chatting and rewarding for viewers and streamers.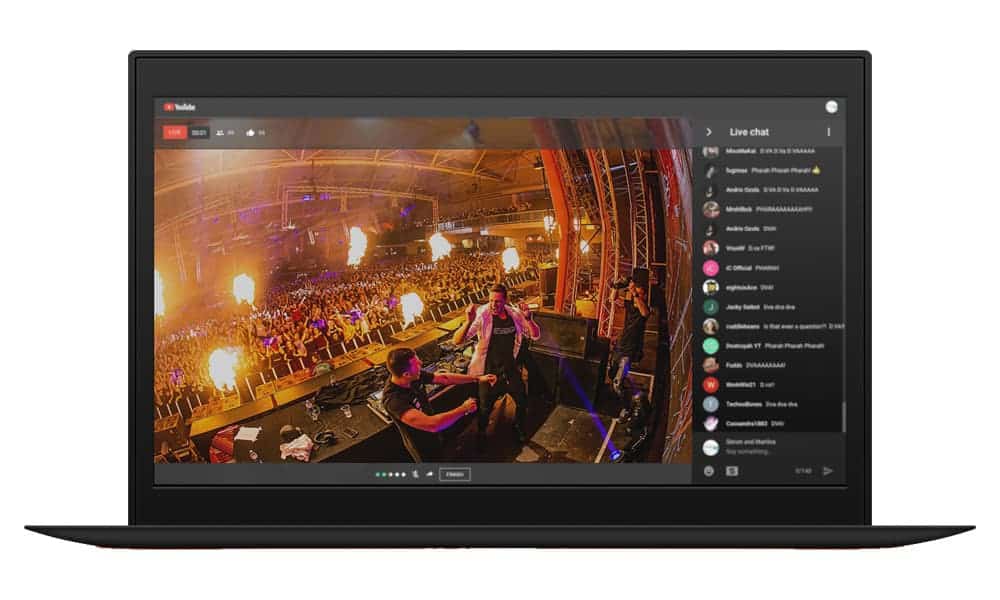 LIVE doesn't have to be live
While you won't even realise it, a lot of organisations choose to shoot the footage for the 'live stream' in advance. Next they broadcast it through free third party apps like OBS and Restream as if it is LIVE. It has some great advantages. The room for errors is much smaller, which means you won't have to worry about visuals or audio stopping mid-stream. You can also film, edit and schedule everything the way you want it. On the day itself you won't have to be battle ready to record everything while managing the on-site internet connection because you can do this in the weeks before the actual broadcast. For the viewer it feels the same as viewing a 'real' live broadcast, because for them it's unclear that the footage has already been shot earlier.
Set up a live stream for you festival?
Are you looking for support to set up a live stream for your festival or event? Contact us now for more more information. We work closely with videographers who can translate your festival into a live stream in a captivating and original way. Curious about the possibilities? Be sure to call us at +3185 130 2795 or use our contact form.